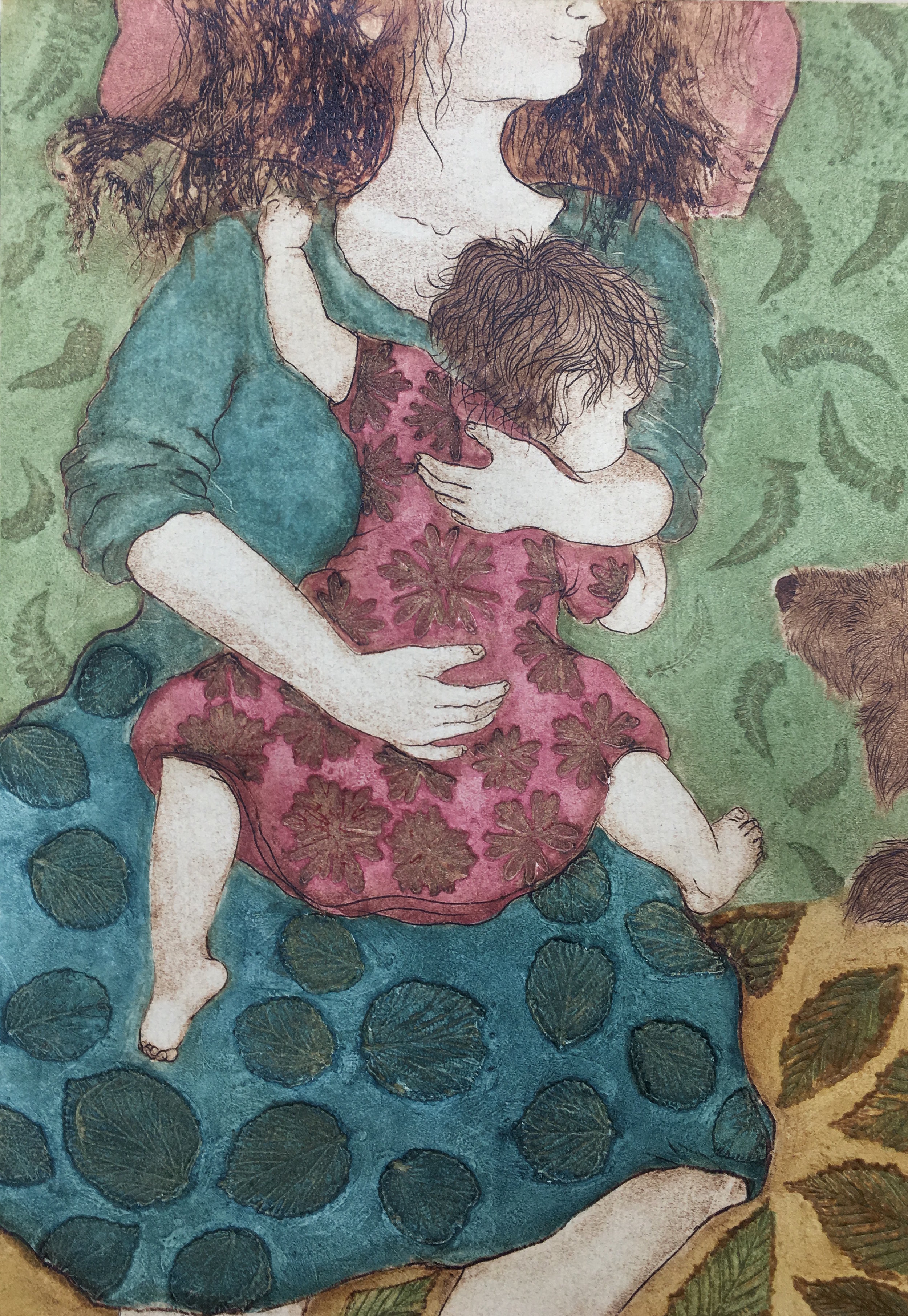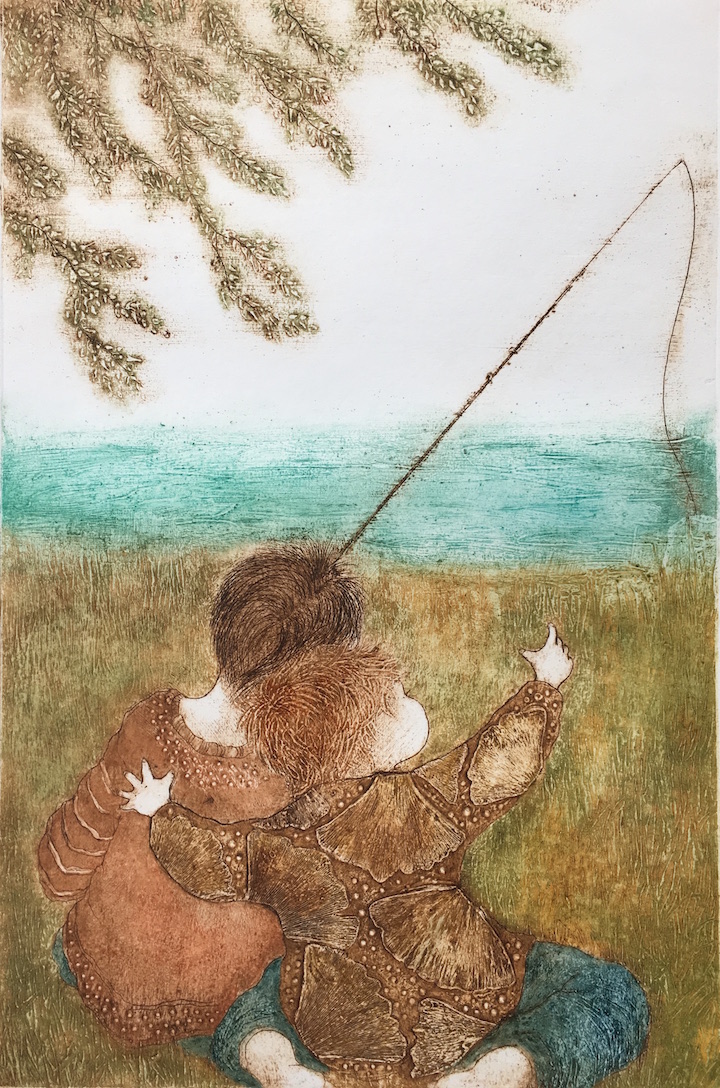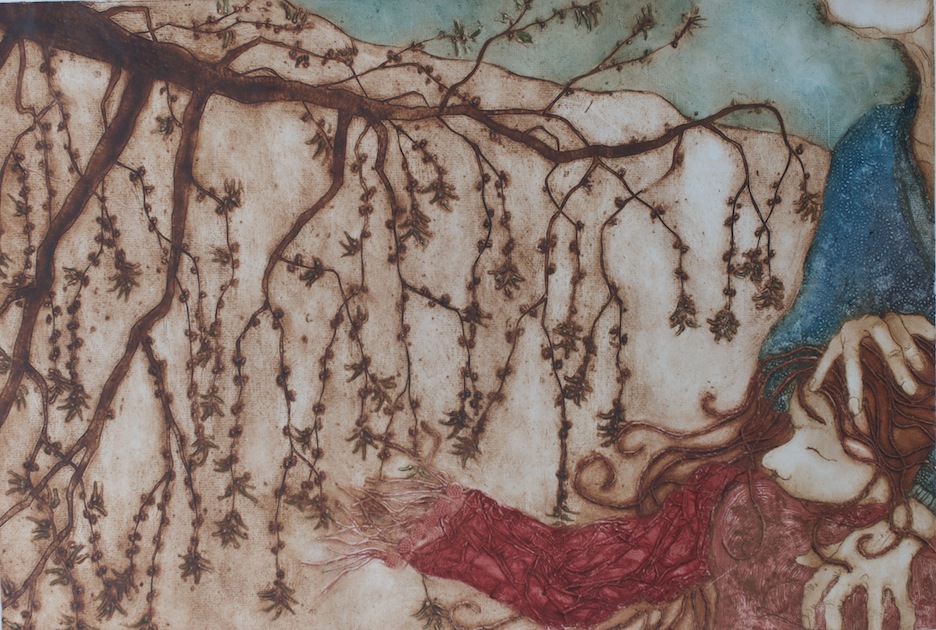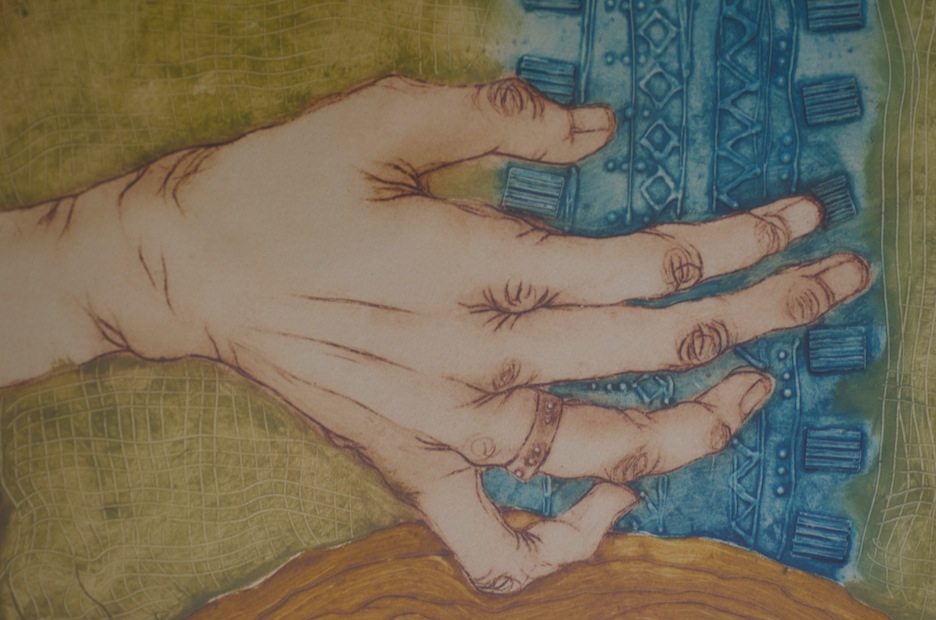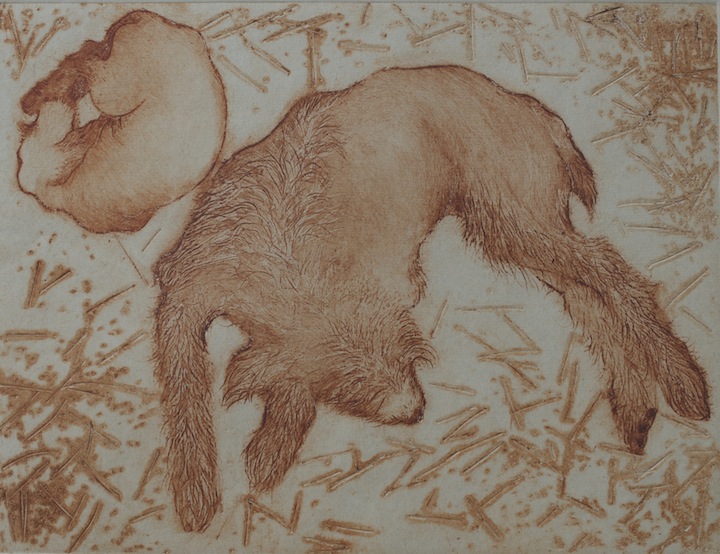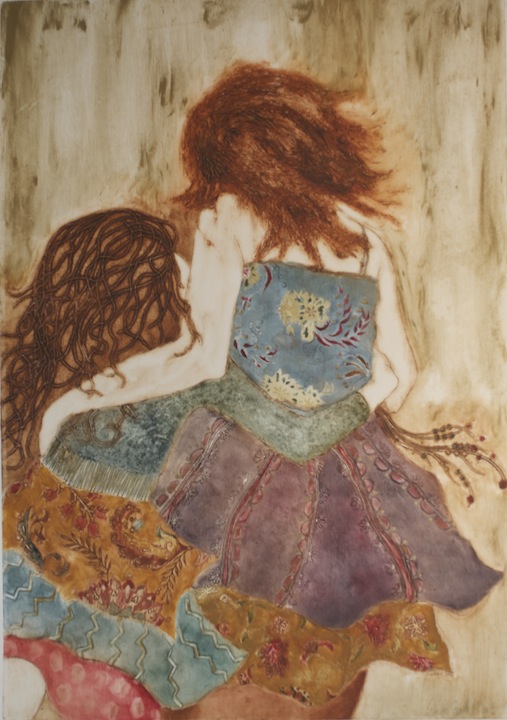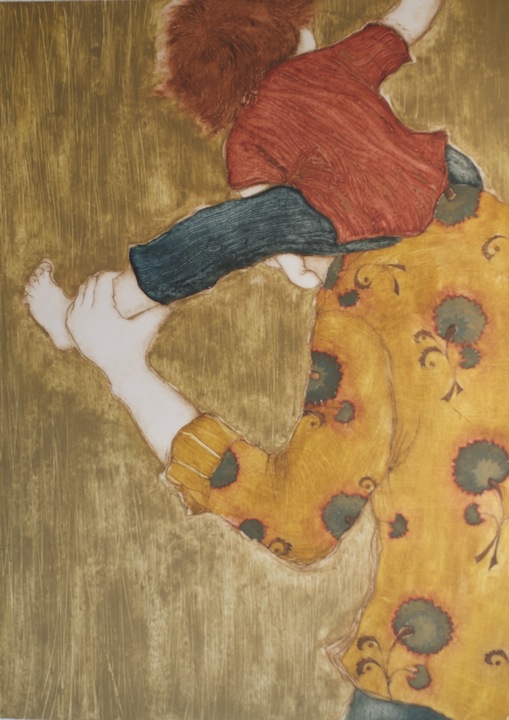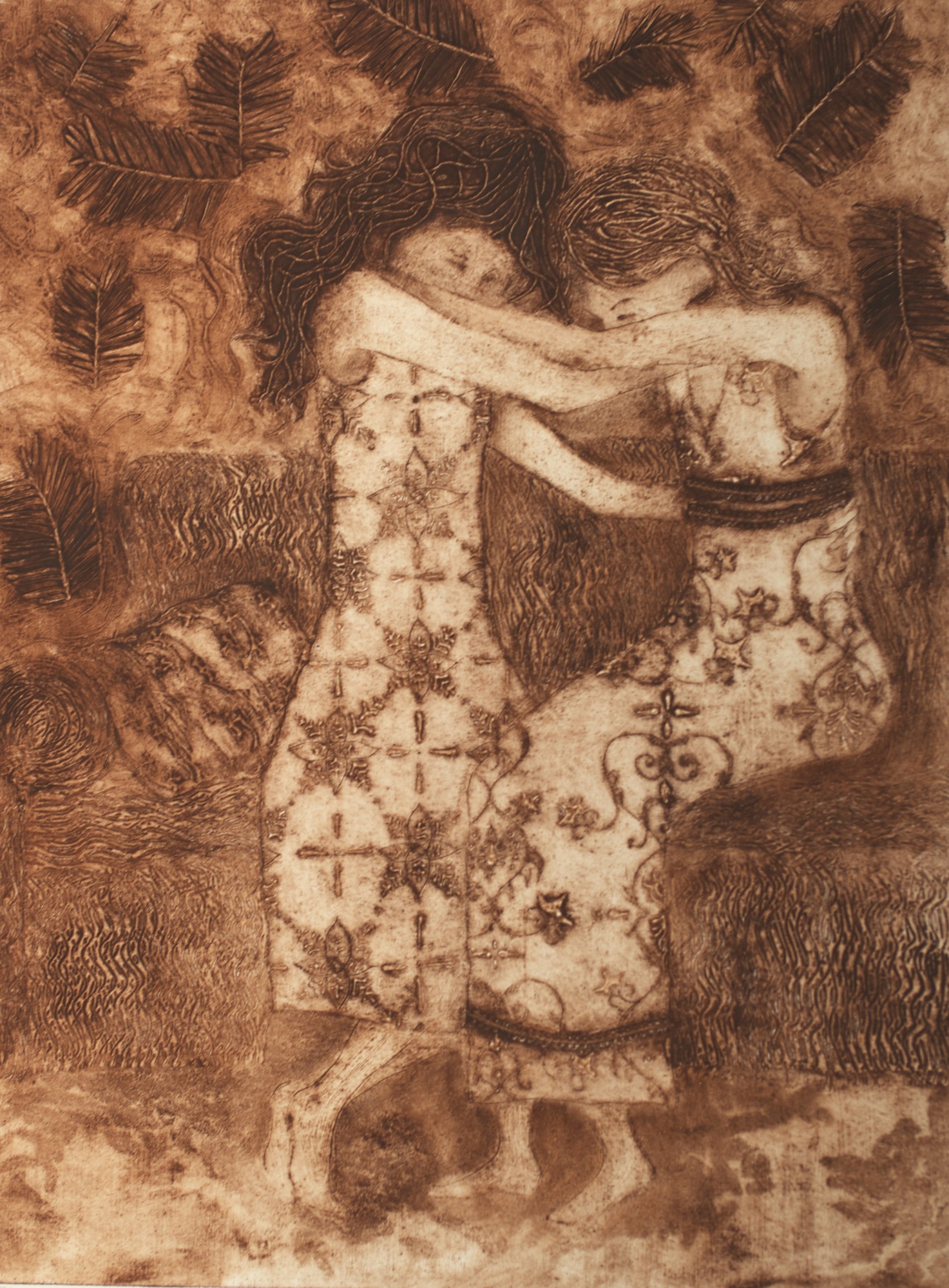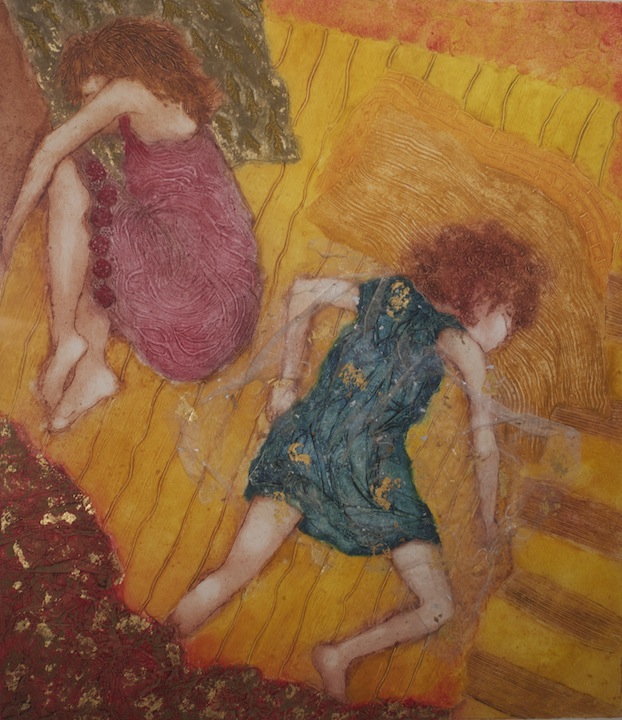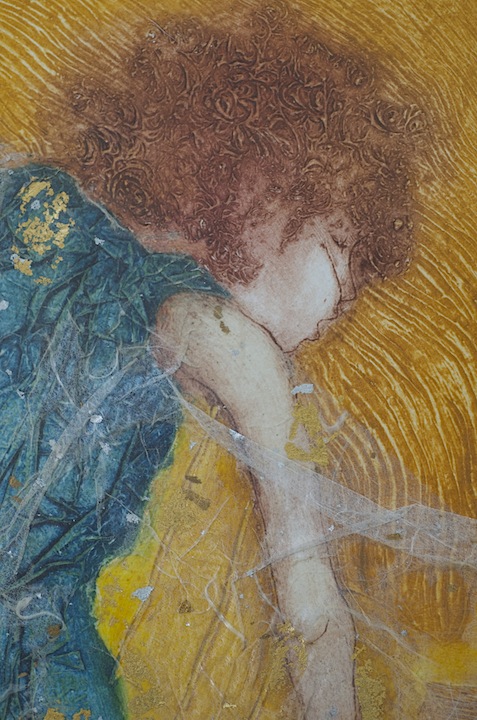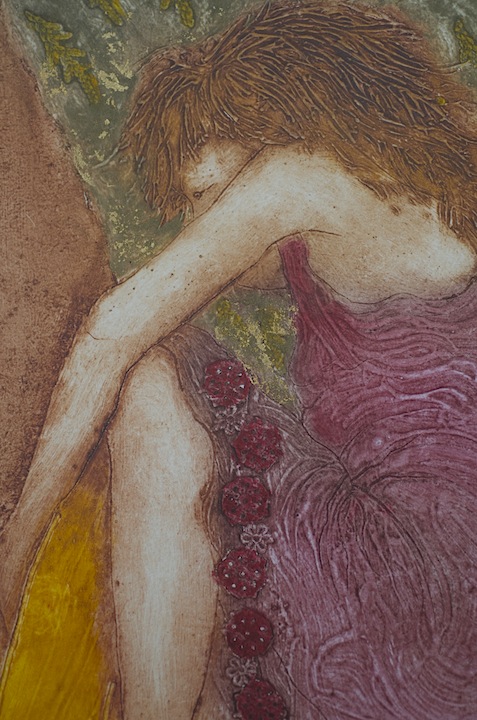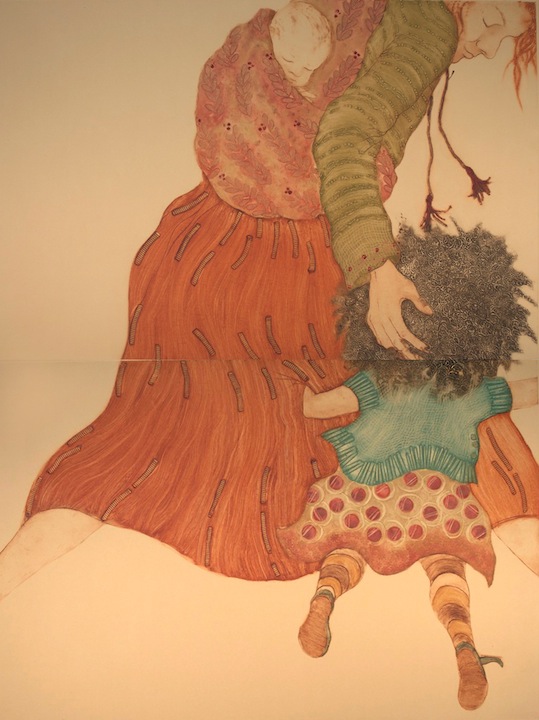 So often I observe extraordinary moments of connection between people. Time appears to be suspended and the image is frozen in our hearts and minds. Whether we are the one experiencing that connection or the one witnessing others relate in an exceptional way, it touches our hearts and makes us feel. It seems these moments often occur in silence...concealed in the quiet touch, the glance, the smile, the speechless conversation. These beautiful moments of interconnectedness are around us always. It is our choice to awaken to them that gives them life.
Many of the prints in this gallery are for sale, including other palette variations of the same plate.
please contact me directly for availability.