A Hug Around the Neck...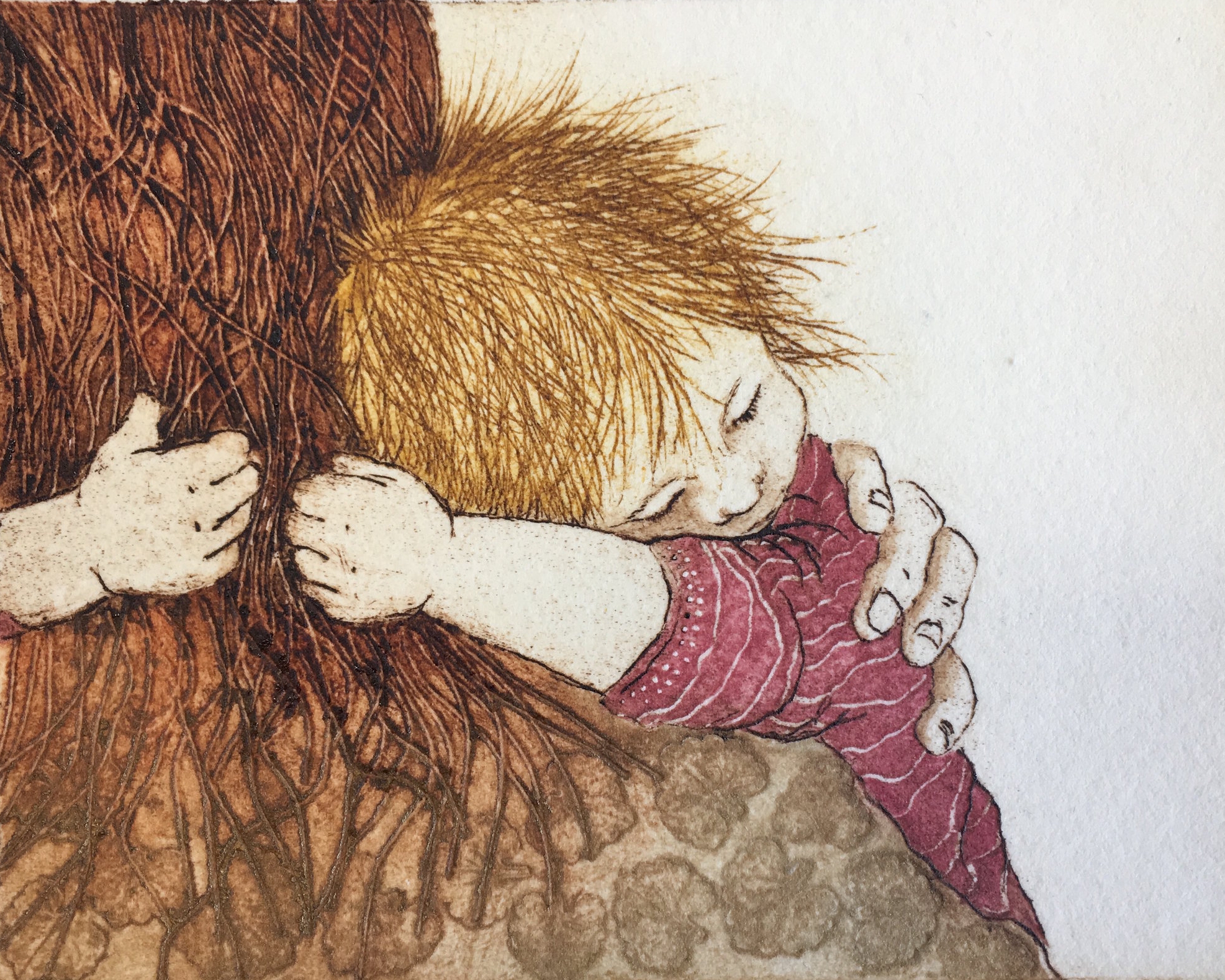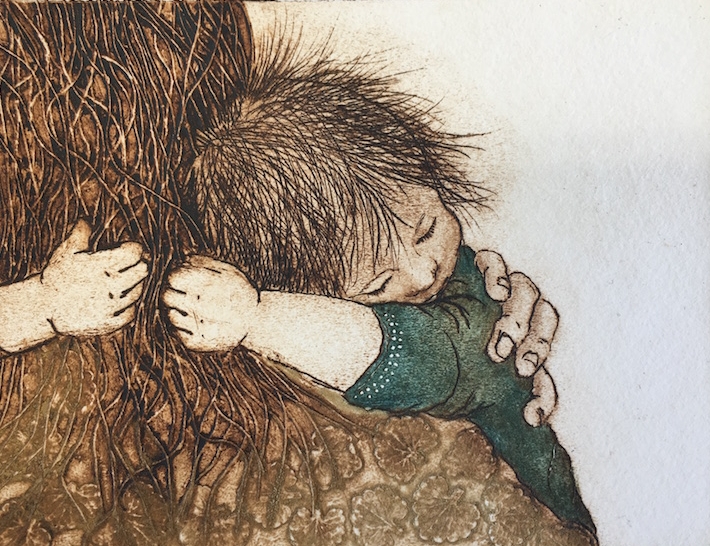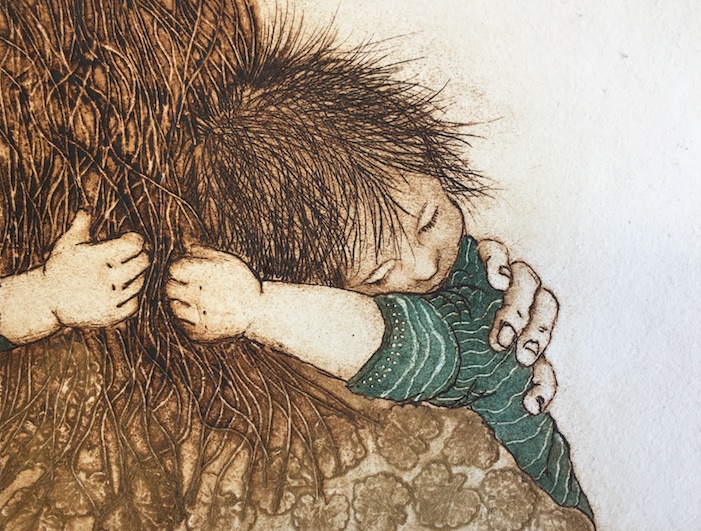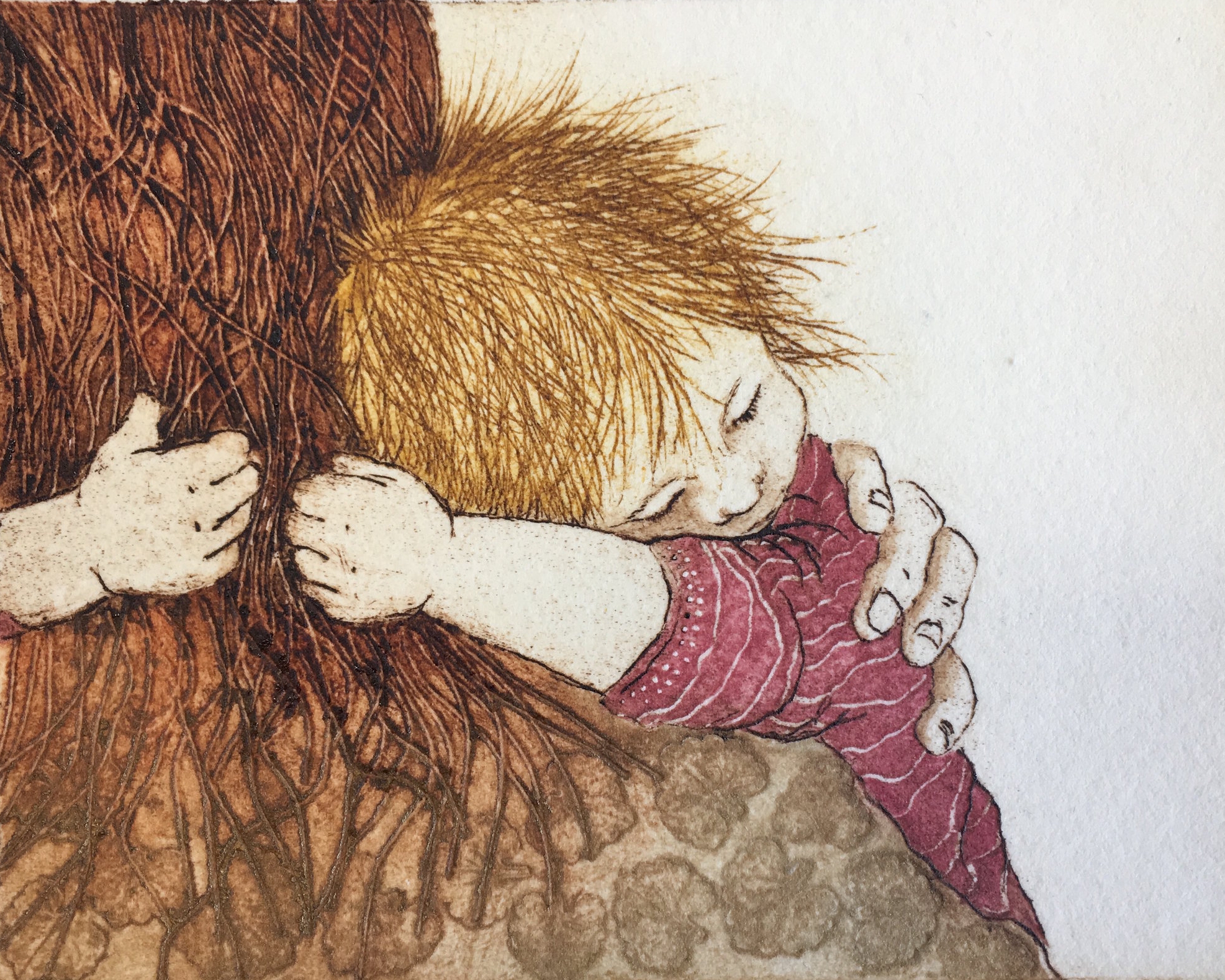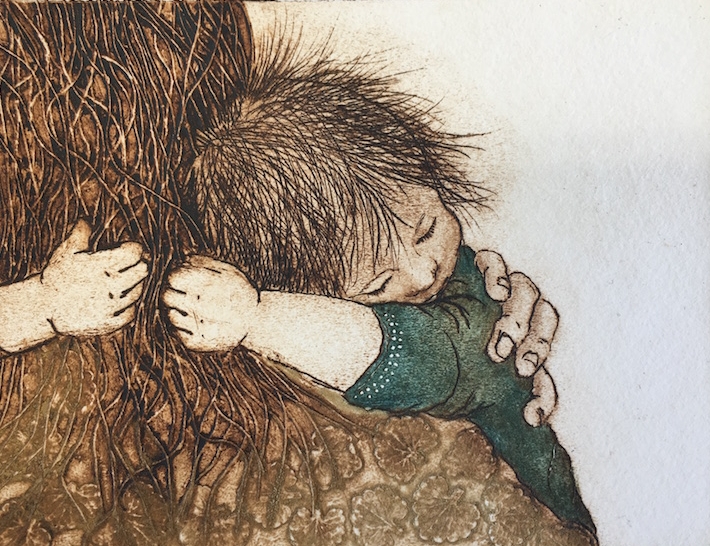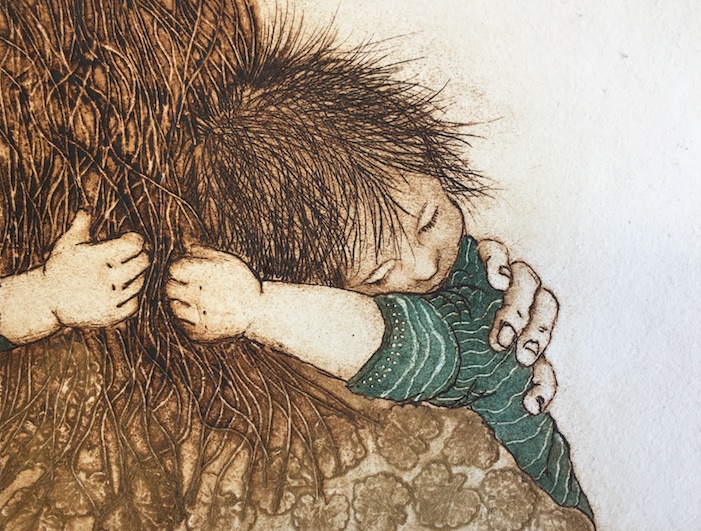 A Hug Around the Neck...
Hand inked, hand pulled collagraph printed on either Hahnemuhle white, Nideggan tan or Somerset Cream. 4" x 5" unframed.
If you would like to make this image truly special, I am happy to ink hair and/or shirt color exclusively for you. Simply contact me through this website and we can create an image just for you or your favorite "mother". Redheaded mom and brunette baby? Blonde mom and blonde baby? I'll make it yours!